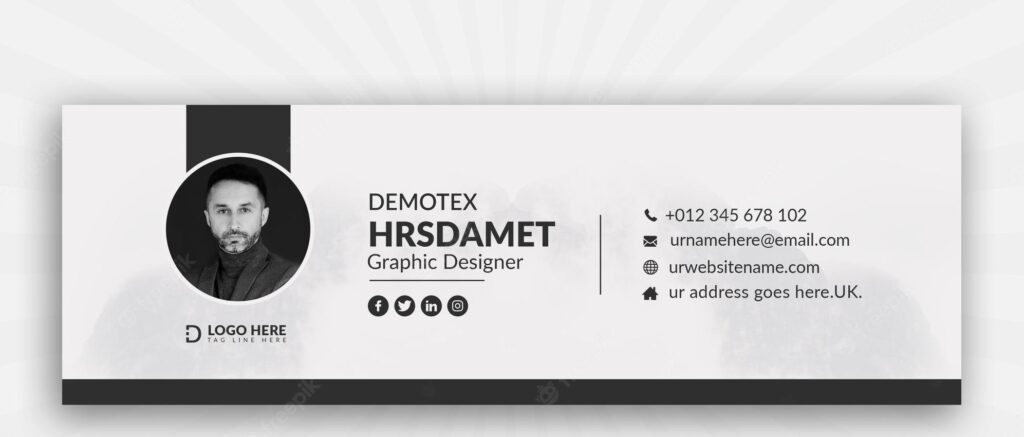 GET YOUR COMPANY a professional email signature designer in johannesburg
UTILISE A POWERFUL MARKETING CHANNEL WITH EVERY EMAIL
A professional email signature is everything. Traditionally, email signatures come with a range of issues including responsiveness, lack of brand styling, blurry images and more!
A well-designed email signature can enhance your brand reputation and help your business harness a powerful marketing channel with every email.
What you get
Lifetime image hosting. While some email providers charge a fee per month, per signature, a lifetime of image hosting is included in your initial purchase.
1 x custom coded, fully responsive email signature that can be used on Outlook, Gmail, iPhone etc.
If you don't have a professional email signature our team of professional designers and developers can create a beautifully designed signature that is easy to install and compatible with all major email applications.
Email signatures are a cost effective marketing tool that every business should utilise – think of them as your digital business card that you flash before your existing and potential customer's eyes every time you communicate with them. A great looking email signature will make your business appear as professional as the products or services you provide. Codestrat is a professional Email signature designer in johannesburg
At codestrat we can design an email signature that matches your business' branding, creating a consistent, authoritative approach for your digital communication. Your signatures can include your name, position, contact information and a link to your website and social media pages.
We can even create a template for all of your employees, so everyone has a personalised signature that's consistent with your company's branding.